Meet our team of highly skilled and experienced medical personnel and pilots. At any time of the day, a team of two paramedics, a pilot, and a crew person work together to transport patients to hospital.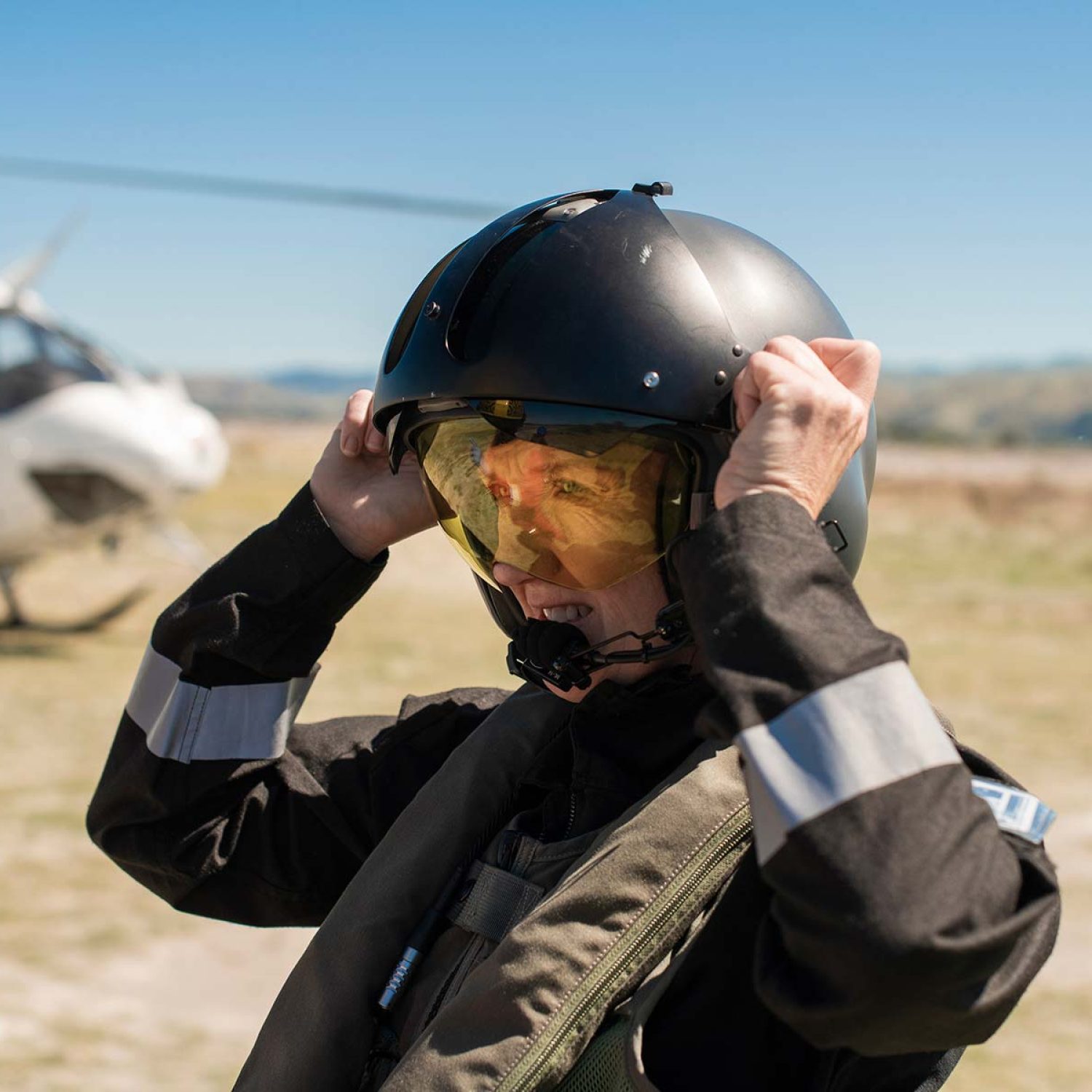 Our intensive care paramedics are highly trained pre-hospital emergency care practitioners.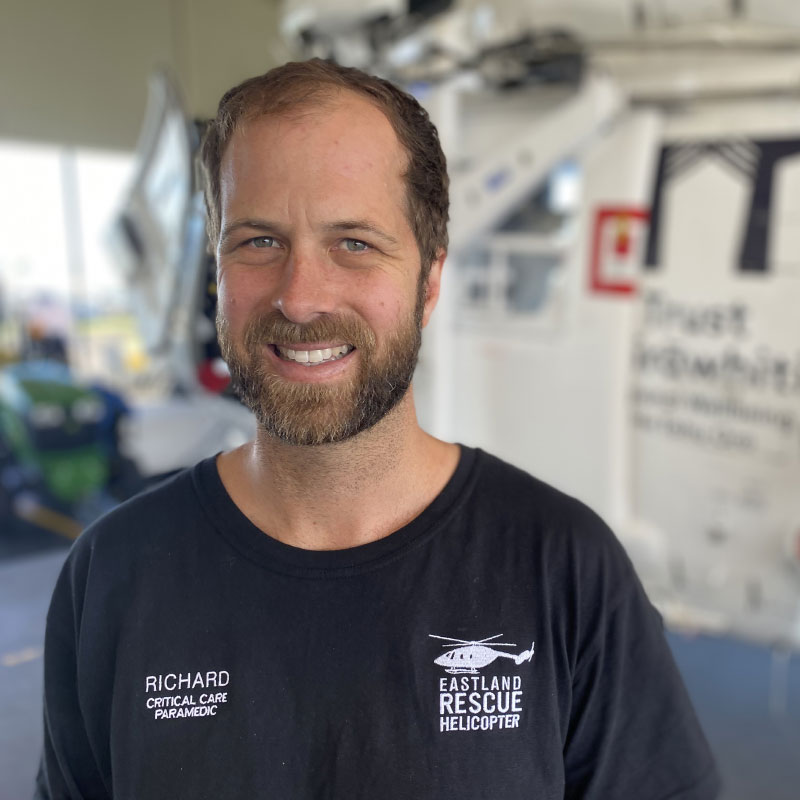 Critical Care Flight Paramedic | Base Manager
Richard Curtis has been involved with service to the public In New Zealand and Australia across a range of industries. A senior lifeguard in his younger days Richard has worked as a St John ambulance officer, a rescue watercraft and helicopter operations lifeguard, a tutor, and rescue paramedic.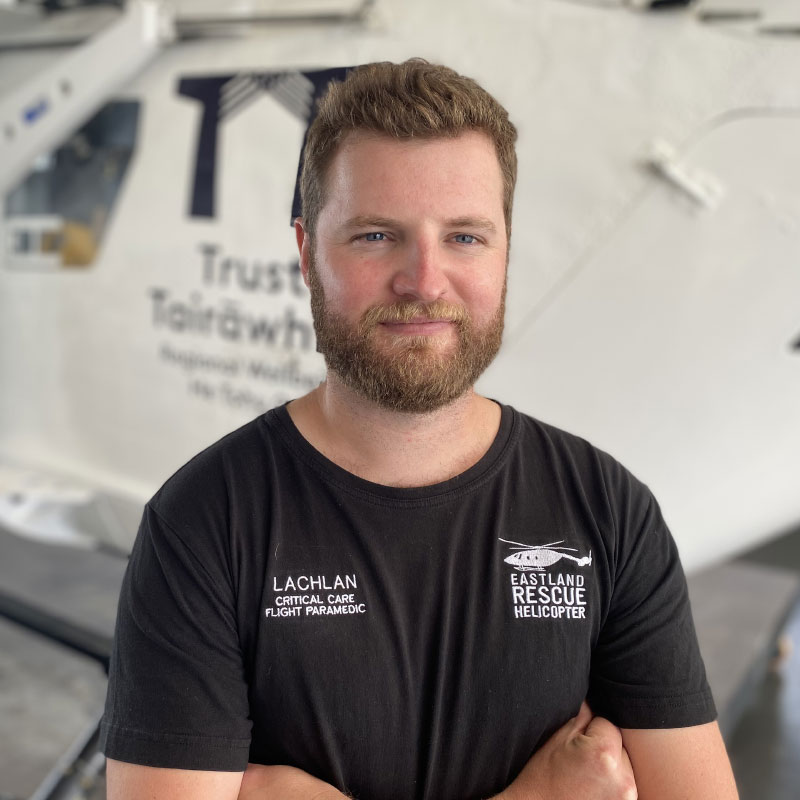 Critical Care Flight Paramedic
Lachlan joined the team in 2020 having worked previously as an intensive care paramedic for St John Ambulance in Auckland. Lachlan has a Bachelor in Health Science (paramedicine) and is finishing his post-graduate diploma in critical care paramedicine.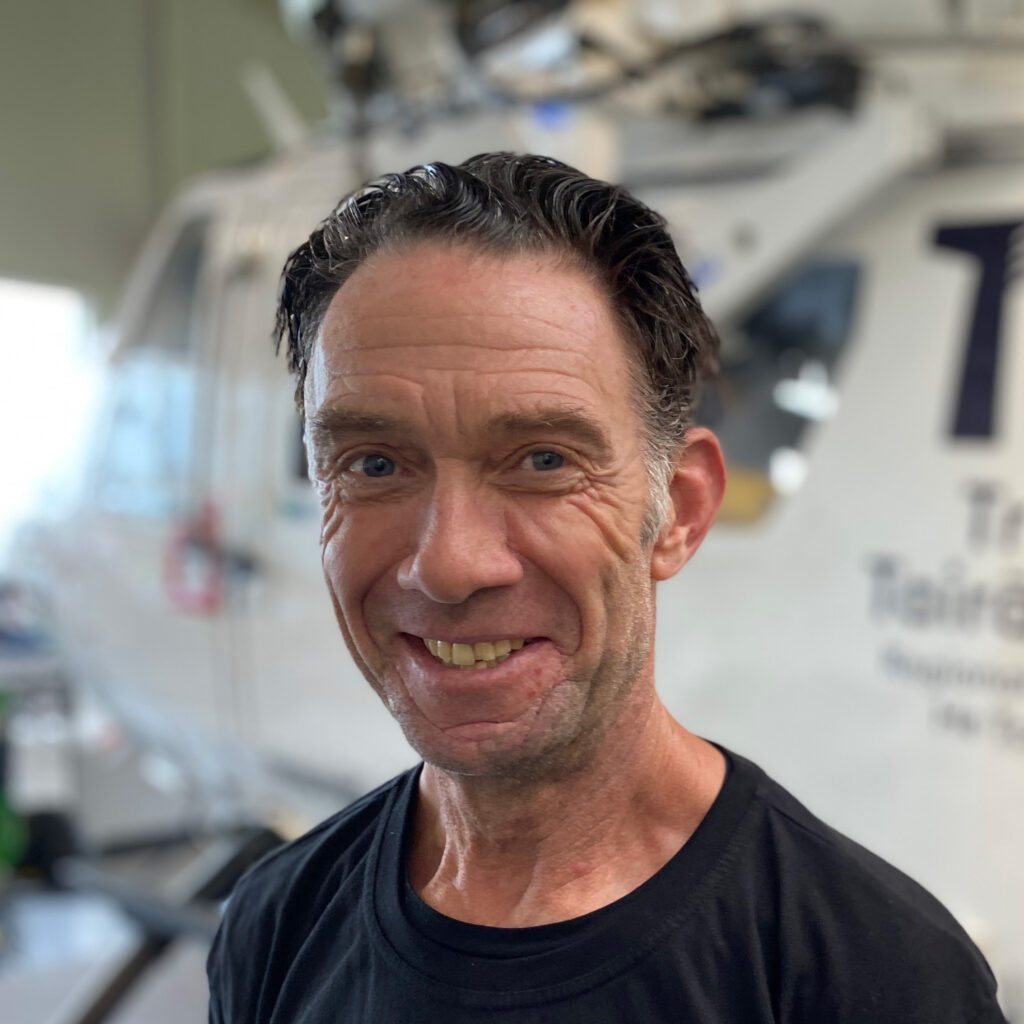 Critical Care Flight Paramedic
English import Thomas Grantham joined the Trust Tairāwhiti Eastland Rescue Helicopter service in mid-2023 after a near 25-year career in both land- and air-based paramedicine that involved work from medevacs for the Australian oil and gas industry, to helping start a Helicopter Emergency Medical Service in Saudi Arabia, where road accidents are a massive contributor to medical trauma.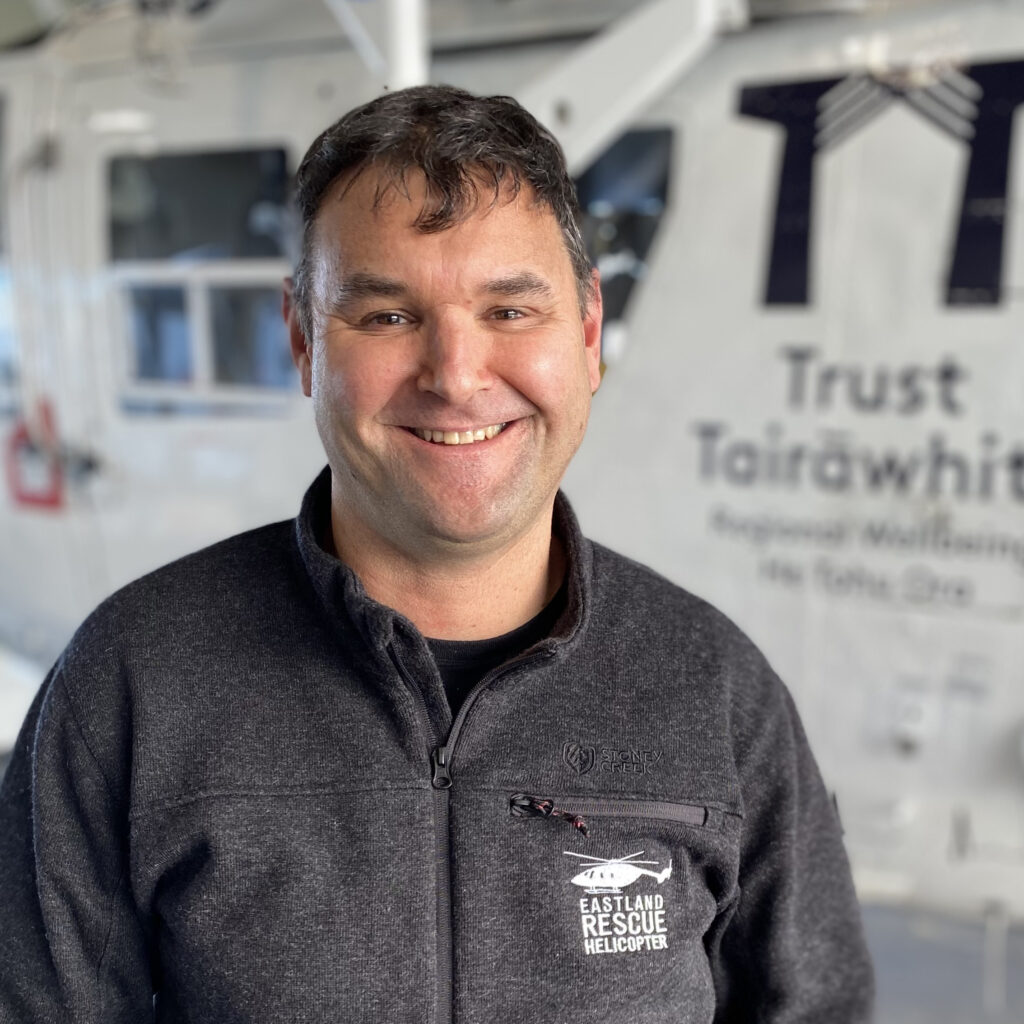 Critical Care Flight Paramedic
One of three crew to have been born and raised in Gisborne, Gareth got his taste for adrenalin while immersed in the adventure tourism industry around the world, and was working in white water rafting in Queenstown when he discovered his passion for paramedicine. Returning home to take up the role of critical care flight paramedic with the Trust Tairāwhiti Eastland Rescue Helicopter service is a welcome return home for Gareth.
Our pilots are hugely experienced veterans of the air.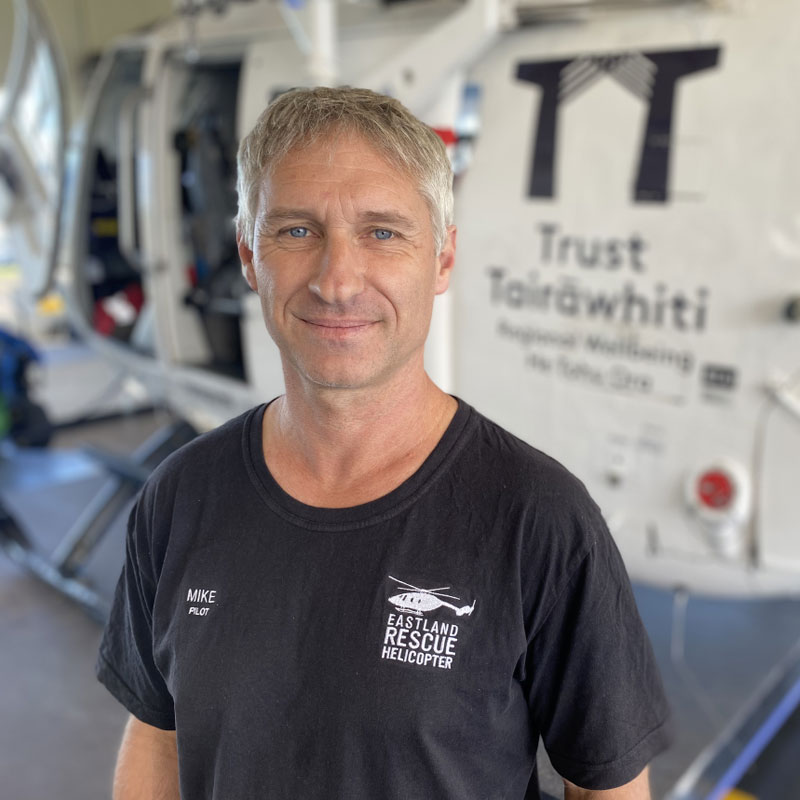 Mike Fitzgerald is a veteren of the air having flown in New Zealand, Australia and Papua New Guinea. The father of two has worked inthe agricultural, oil and gas, mining, and tourism industries. Mike is a mainlander by birth but has lived in Gisborne since 2009.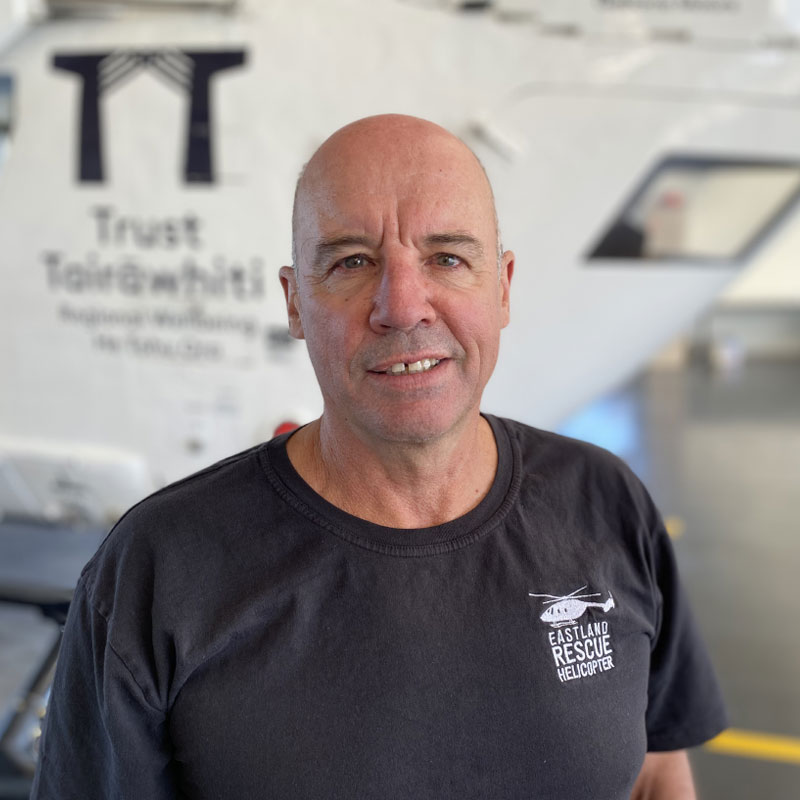 Helicopter pilot Tony Brice joined the team in 2021 after a 35-year career as a commercial helicopter pilot working in Asia, the Middle East, and all over New Zealand. He loves living back in his hometown of Gisborne. When he's not working enjoys hunting and fishing, and spending time with friends and family.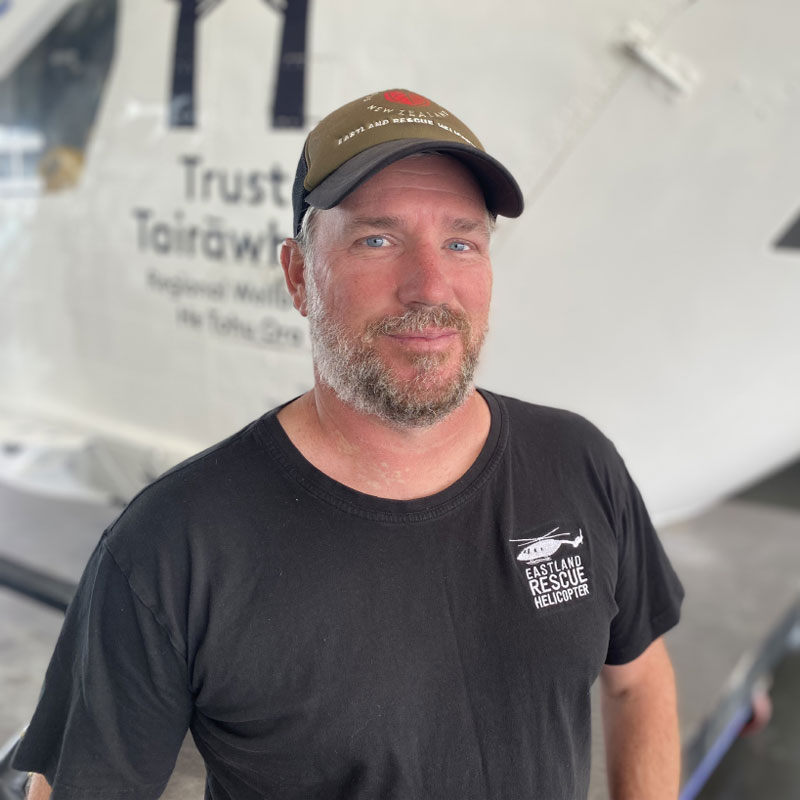 Pilot James Easterbook started his helicopter flying career in 2003 in the United States where he flew various jobs, including flying around the Grand Canyon before shifting to offshore flying in Alaska. James is a father of three who enjoys fishing, hunting, and surfing.
Our air crew are hugely experienced veterans of the air.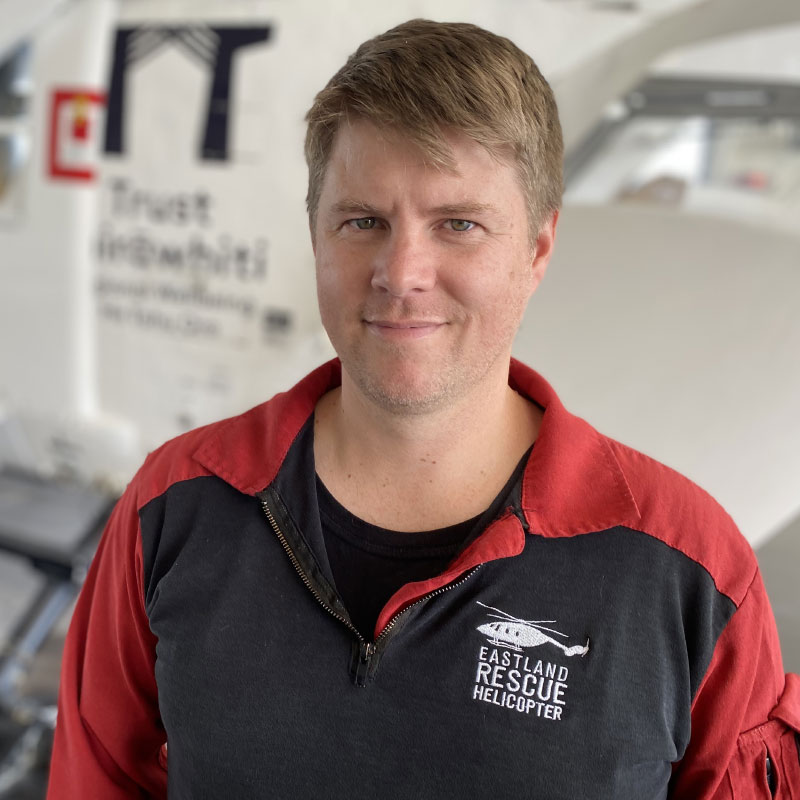 Crewman Jean-Pierre Jordaan or JP has worked in the aviation industry since 2009. After seven years working in marine pilot services in South Africa he is a highly skilled winch operator. The winch is used to get medics and or patients on and off the ground when it isn't safe for the helicopter to land. JP has his private pilot's license for fixed-wing aircraft and has also worked in Sudan with flight operations for a flying school. Outside of work JP enjoys exploring New Zealand as well as hunting, fishing, and spearfishing.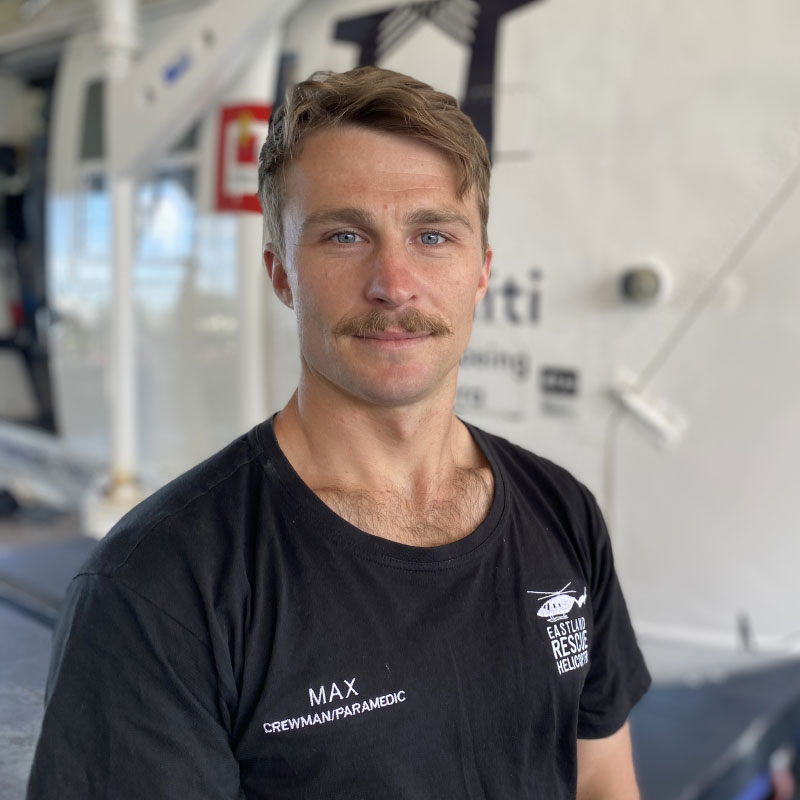 Born and raised in Gisborne, Max Neustroski returned home in 2023 to take up the role of Crew/Paramedic with the Trust Tairāwhiti Eastland Rescue Helicopter. A keen sportsman and surf lifesaver, Max spent eight years as a Defence Force Medic with the Royal New Zealand Navy when, as well as completing his Bachelor of Health Sciences (Paramedicine), he undertook two tours of duty to Antarctica.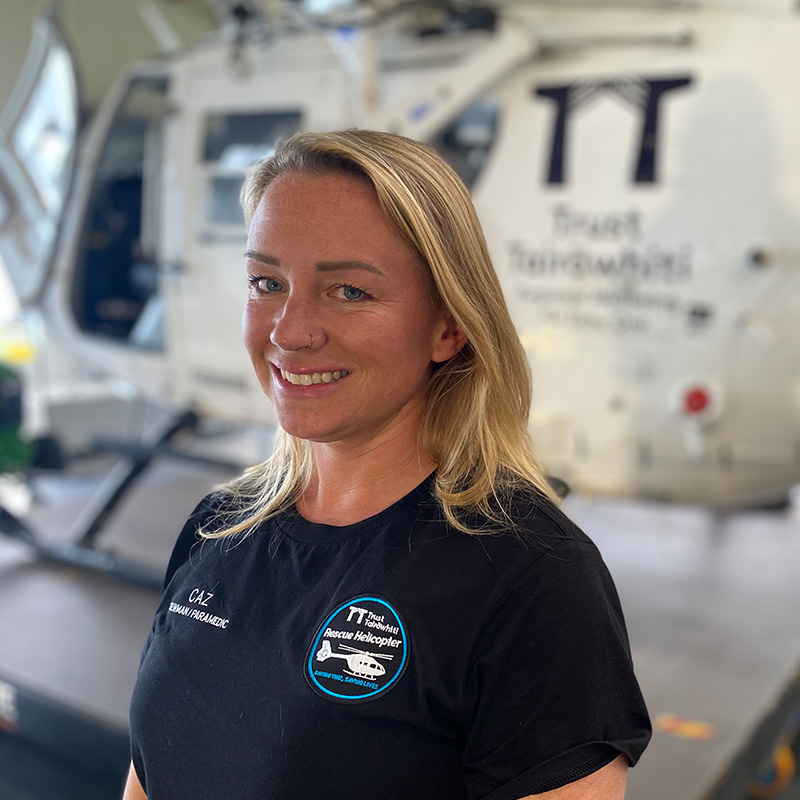 From the English surfing country of Cornwall, Caz Cundall-Curry worked in jobs from being a gym instructor and a lifeguard to teaching outdoor skills like rock-climbing, sailing and kayaking, before training in paramedicine. After spending six years in New Zealand — the last five in Gisborne – she in 2023 combined her love of being active with her desire to help people by joining the Trust Tairāwhiti Eastland Rescue Helicopter team and retrained again, this time as a crewman.
Behind the Trust Tairāwhiti Rescue Helicopter sits 10 dedicated trustees passionate about the lifesaving difference the service makes. They work endlessly to support the service and help raise money for its ongoing provision.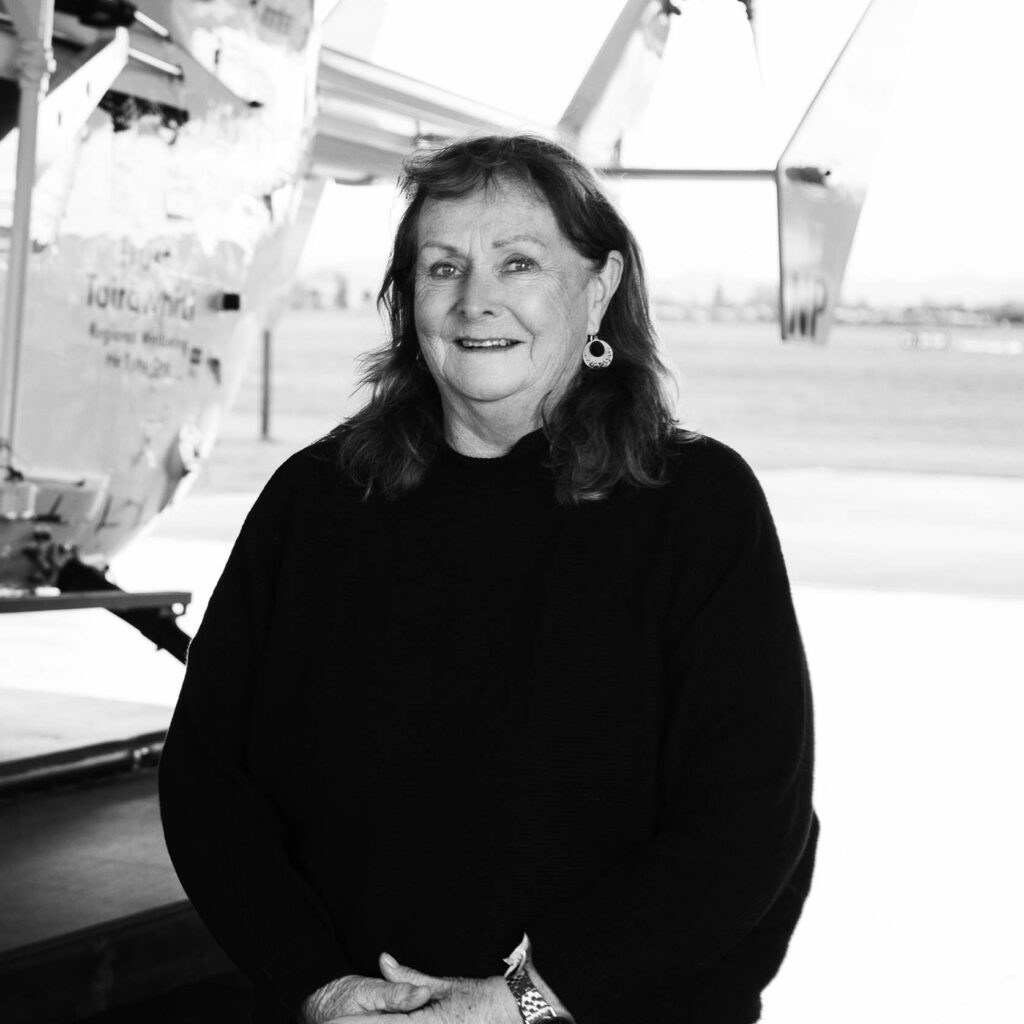 Having lived rurally Jaki Boyle understands the need for fast efficient access to help in case of illness and injury. Jaki has worked as a paramedic for St John and crewed the rescue helicopter in Gisborne when it was first set up as a dedicated rescue service. Jaki has post graduate qualifications in aeromedical transfer and retrieval, and acute care, and a Master of Nursing. She is Gisborne Hospital's Emergency Department clinical nurse manager working closely with St John's and helicopter staff.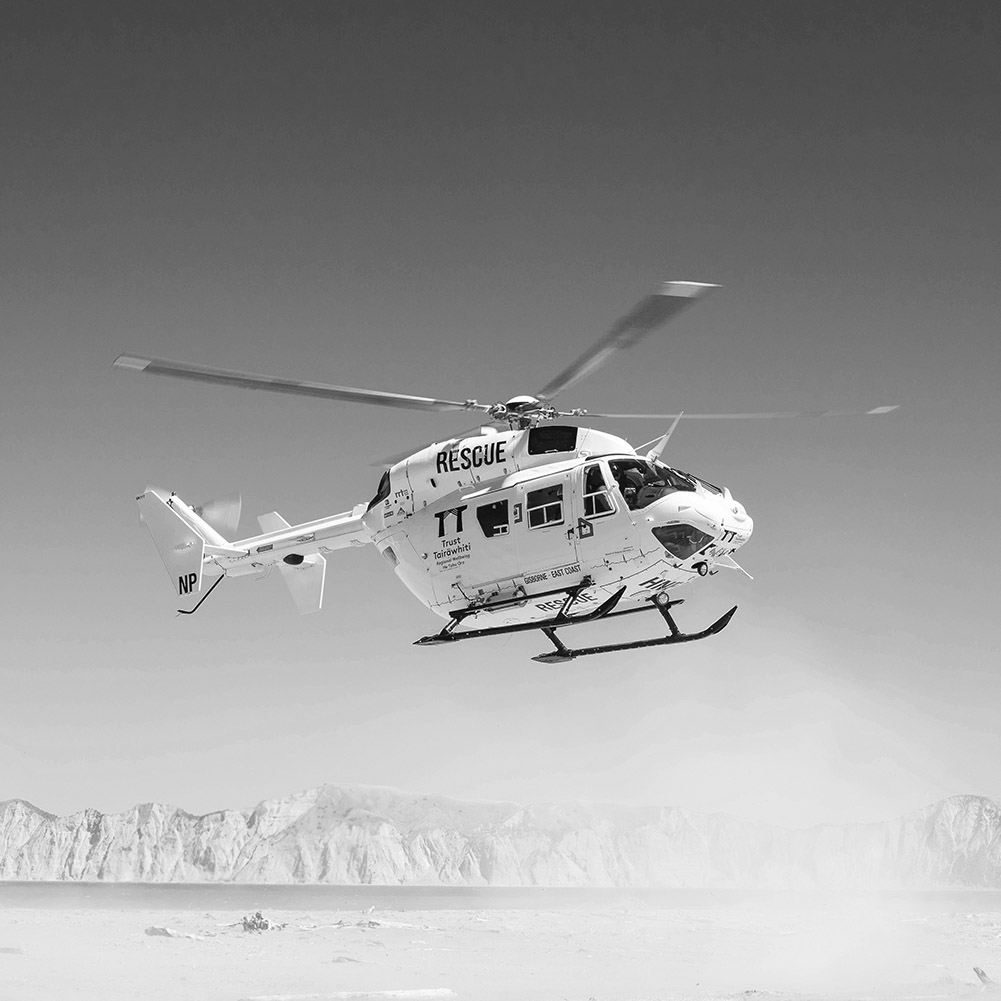 Peter Moore was appointed to the Trust in 2014 and brings valuable aviation industry experience. Peter has spent time as the ECT Rescue helicopter pilot so understands the pressure of the role and the operational environment the pilot works in. Peter is owner operator of Moore Heliworks and has extensive helicopter and local knowledge.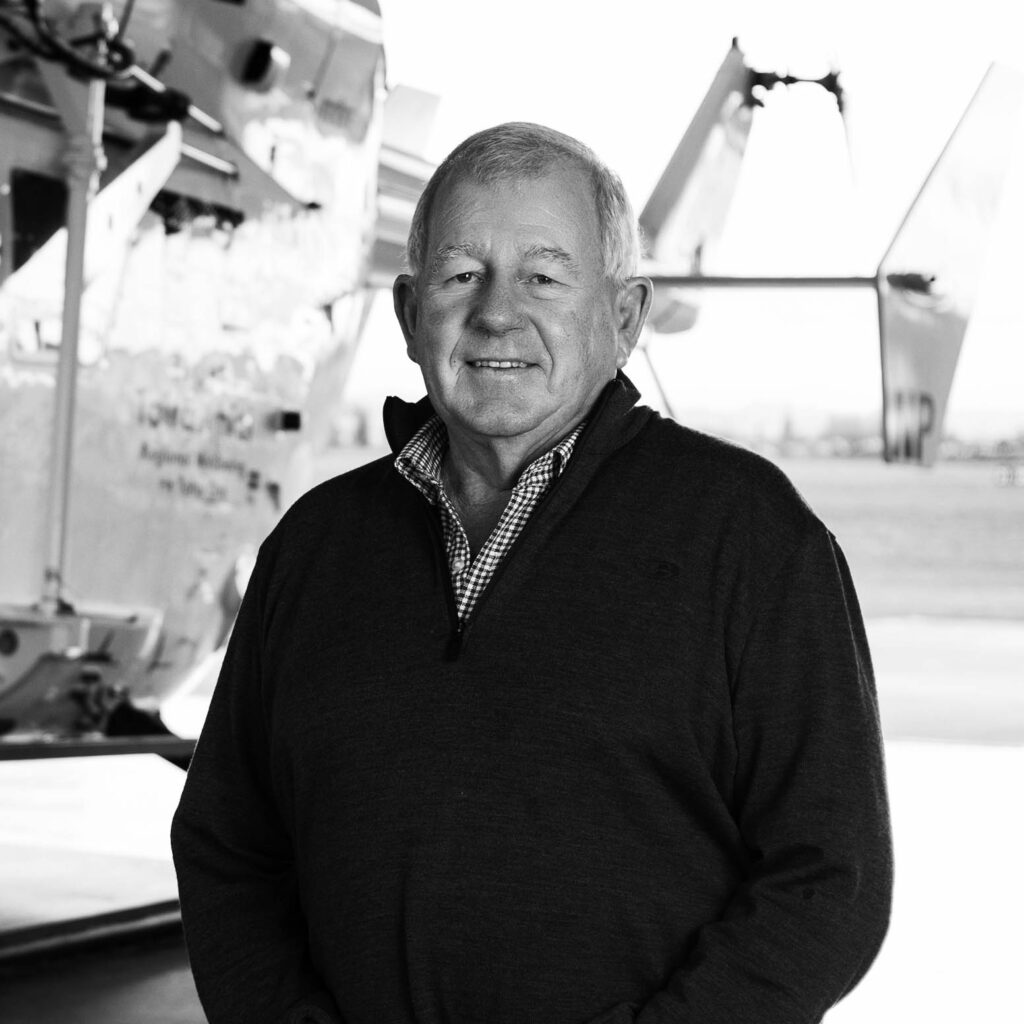 Chairman since 2001, Patrick Willock was born and raised in Gisborne. A retired sheep and cattle farmer, Patrick served on Gisborne District Council between 1989 and 2001 and is a past provincial president of Federated Farmers. Patrick is a Justice of the Peace.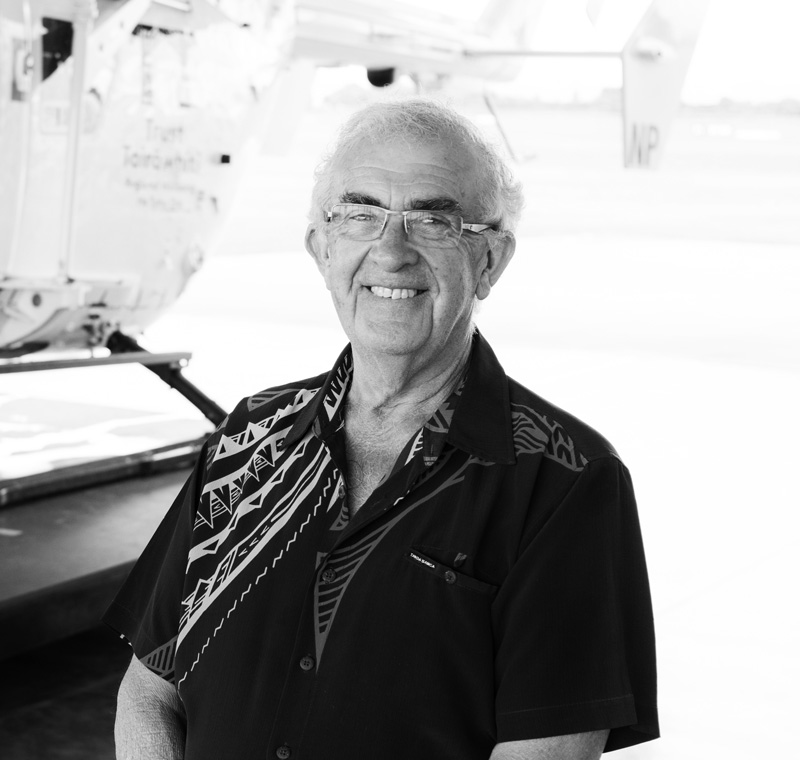 Murray was appointed to the trust in 2012. He has over 40 years in the printing industry including 20 years in management and sales. Now retired Murray is a passionate hunter, fisherman and outdoorsman. He's involved in many community organisations. He's deputy chair of Fish and Game Eastern Region, an honorary fish and game ranger, a volunteer bus driver, and a funeral celebrant. Murray is a Justice of the Peace and a Tourism Eastland life member.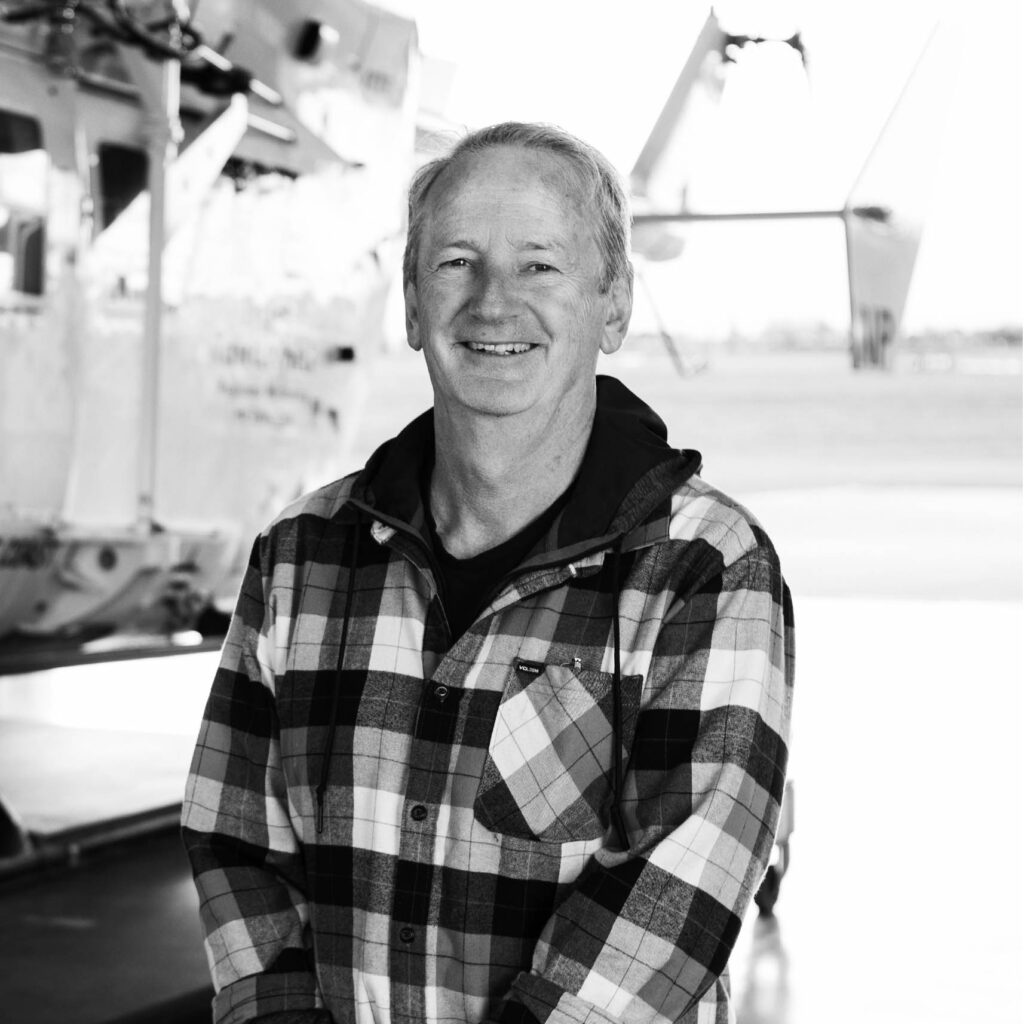 Julian Kohn joined the Trust to give back to the community. He has business ties to Kohntrol Forest Services and business and governance ties to other forestry-related businesses, property development companies, and Eastland Network. His wish is to see the Trust well-funded so its financial stability does not become an issue or a distraction.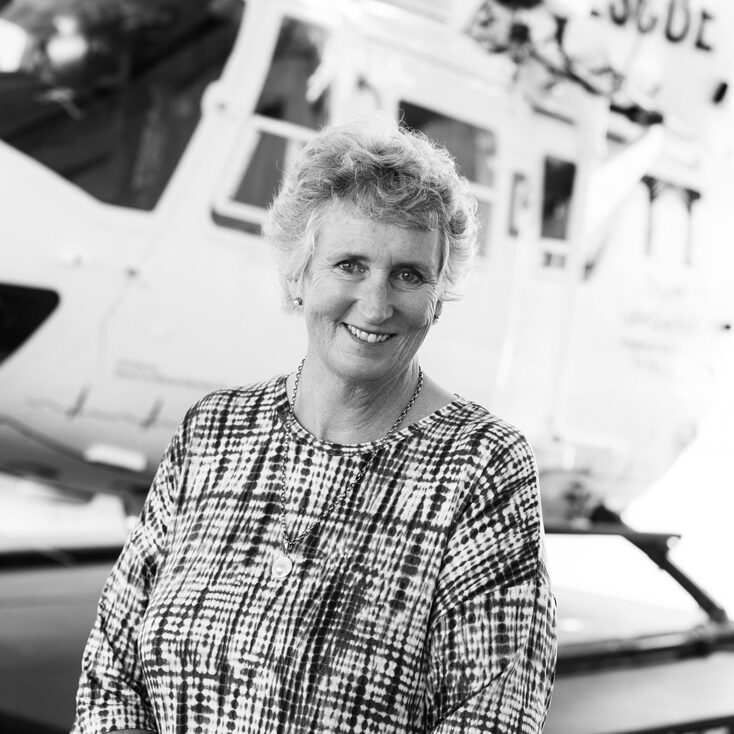 Jane Williams, a trustee since 2008, brings a wealth of knowledge as a nurse with extensive experience across a number of fields. She and her husband farm in Ruatoria giving Jane an appreciation of issues facing those who live in remote locations. Jane has been on numerous school boards and these days is a member of Hauora Tairāwhiti's Hospital Advisory Committee. Jane is Chair of Hospice Tairāwhiti, Hospice New Zealand, and The National Arboretum of New Zealand, Eastwoodhill.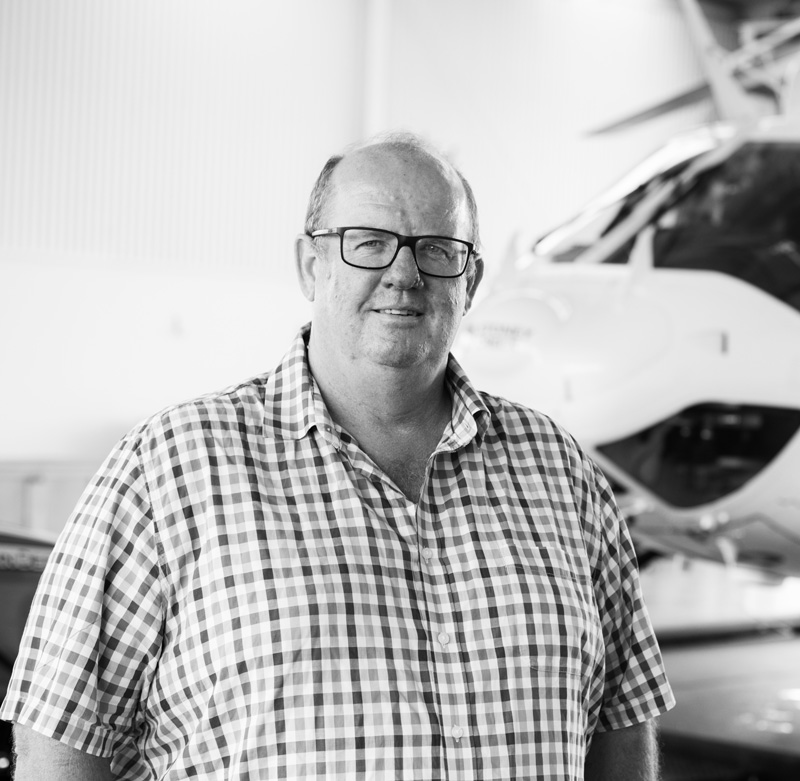 Ian is our treasurer and was appointed in 2011. A chartered accountant and business advisor, Ian has held associate and lead positions with BDO's not-for-profit sector. He's also experienced with governance having held positions with other local charities and the Funeral Service Training Trust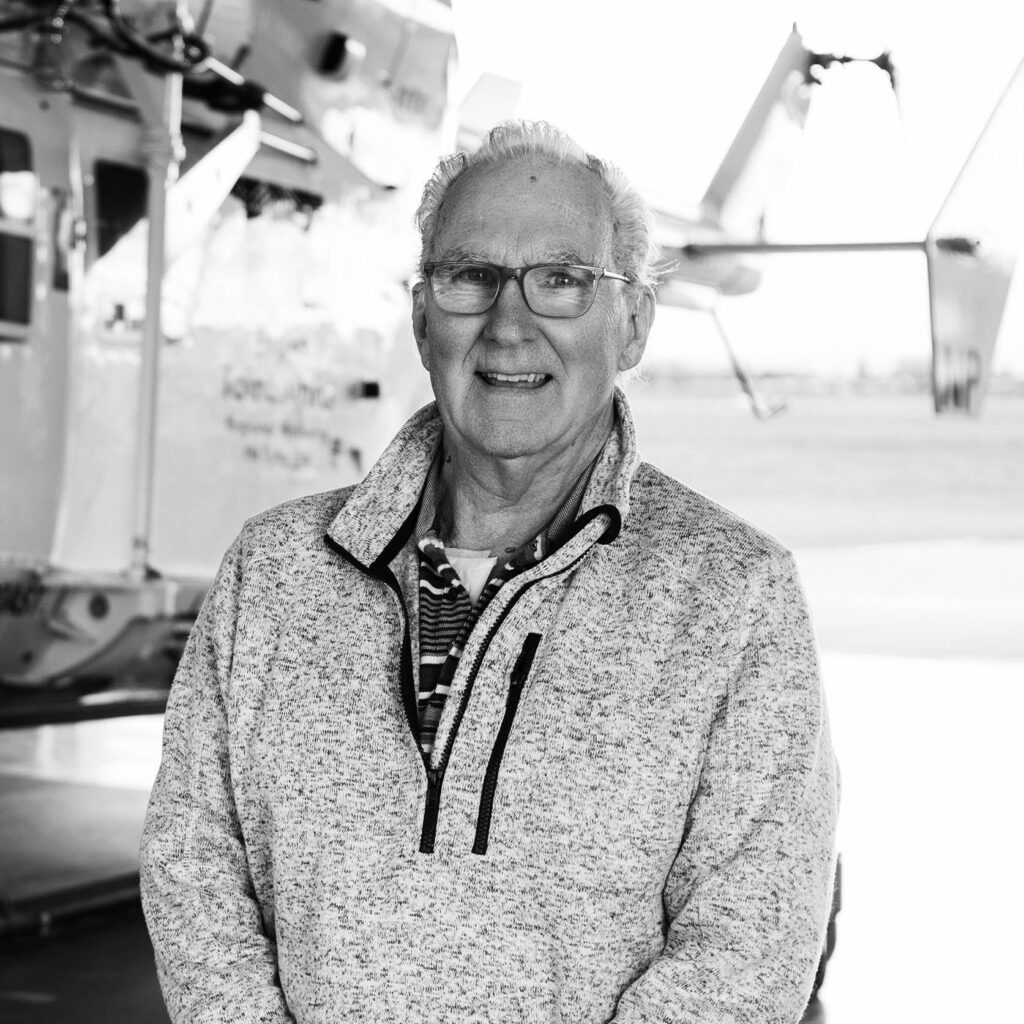 Peter is our secretary and despite being retired continues to work for the community as a volunteer.  He is involved with the Whinray Ecological Community Trust and adjoining Queen Elizabeth II Conservation Covenants at Motu.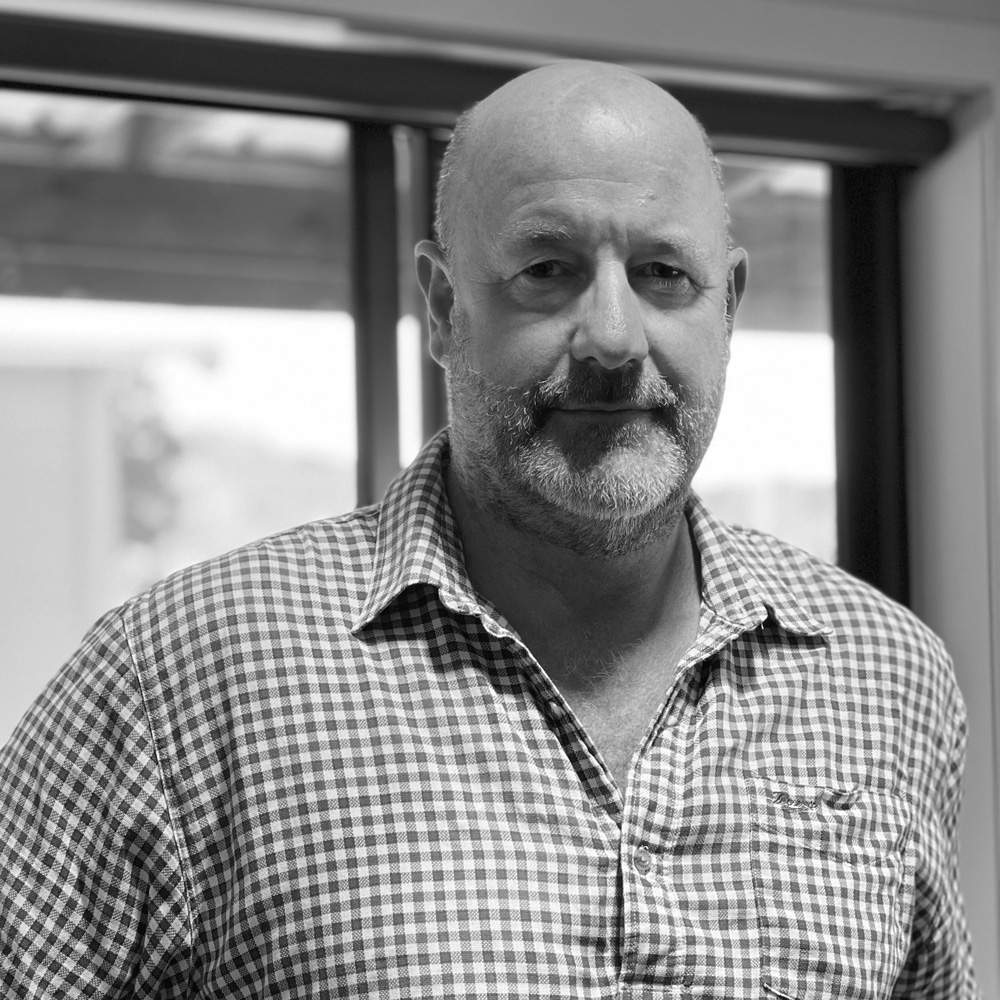 Appointed 2012, Dan Russell is from Te Puia Springs where he runs a sheep and cattle farm. Dan is a former Air New Zealand pilot servicing the regional network including Gisborne so brings a unique set of skills to his role.